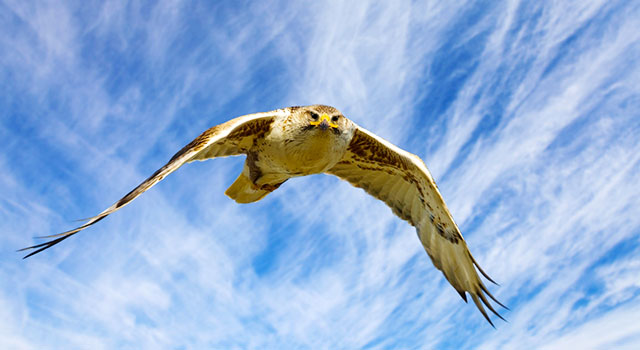 Healthcare
I am so
grateful for your expertise
to design and guide us through this
exciting planning effort
. I don't think we would have achieved as much in such a short period of time if it were not for your
kind 'pushing' and navigation
through the day.
Sheila Clough, CEO (former), Asante Ashland Community Hospital
I have worked with Jon Lange over the years on a number of services, including
high-level mediation, leadership facilitation, and management development training.
In all my work with Jon, I have found him to be a very effective professional . . . on a wide variety of issues. He is thoughtful and professional and has the ability to summarize complex information in such a way as to help facilitate resolution. He helps create an environment of trust while working toward the most positive outcome.
I endorse Jon and his work without reservation.
Roy Vinyard, CEO, Asante Health Systems
I have had the pleasure of using Jon Lange to assist with
mediating some very difficult business and litigious situations
as well as facilitating challenging planning meetings. I have found his work to be effective, efficient, and right on the mark. Jon is a true professional, looking to bring all parties together around common ground.
He has outstanding mediation skills and brings his A game to each meeting.
I
highly recommend
him for future engagements.
Tom Hanenburg, former CEO, Providence Medford Medical Center
On the two occasions in which I consulted Jon to mediate contentious situations in our medical community, he was the
consummate professional.
Emotions were flying in both cases. Jon's calm, thoughtful, and constructive influence immediately changed the tone of these meetings.
Jon guided us to achieving a satisfactory result in both instances, and these have stood the test of time
as the issues have not resurfaced. I highly recommend Jon, without reservation.
Michael Troychek, MD, President, Medford Radiological Group
Between 2007 and 2010, Jon Lange guided and facilitated the Jefferson Regional Health Alliance (a collaborative of healthcare leaders in Southern Oregon) through one of the most turbulent seasons in American medicine. Gradually, through patient and respectful listening and summarizing of both conflicts and synergies,
Jon helped this group of very competitive healthcare leaders
keep alive the possibility (and necessity) of healthcare reform in our community. These discussions contributed to (and reflected) the substantial progress of the state of Oregon during this period.
John W. Forsyth, MD, Chair, Jefferson Regional Health Alliance
At the conclusion of your time with us,
people repeatedly commented on how good you were as a facilitator.
. . . Staff and managers consistently come back saying,
'Things are much better.'
My observation is that the somber mood around here has been replaced, literally, with the sound of laughter . . . I must say I was quite pessimistic at the outset. . . . The fact is that you have, somehow,
worked a minor miracle
to bring about a resolution: not only to the old problems, but in getting people to think differently about how to handle conflict or potential conflict in the future.
Robert Perlson, Director, Rehabilitation Services, Rogue Valley Medical Center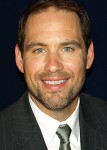 I had the distinct pleasure of working with Jon Lange during a difficult time in our organization's history with two practitioners who had reached a critical point in their ability to trust and communicate with each other.
Dr. Lange helped us get our arms around the situation and understand the differing points of view.
His consultation and recommendations
helped make a smooth transition with one of the practitioners, and this
resulted in an improved situation for both of them and the organization. We truly appreciated his assistance and guidance.
Rich Bodager, CPA, MBA, CEO of Southern Oregon Cardiology, LLC
What truly stood out about his training efforts were the 'real world,' 'long-term' effects that he helped generate.
The positive experiences have lasted and are being incorporated into our regular orientation and training sessions for new staff. Because of more direct communication and a heightened awareness and skill in dealing with conflict, staff members are now more efficient and effective in working as a productive team. . . . I feel confident this will continue.
David Campbell, PhD, former Administrative Director, Oregon Rehabilitation Center, Sacred Heart General Hospital
Over the last two decades, I have had the opportunity to work with Jon Lange on a number of important projects and in difficult situations involving our medical community and my own medical practice. Jon is a very capable consultant and a skilled facilitator. He has been
enormously helpful
in guiding groups of healthcare providers and workers through planning processes in an efficient and organized manner, resulting in very beneficial long-term solutions.
He has also demonstrated unique abilities in mediating to successful and satisfactory conclusion challenging and tense conflict situations among strong-willed physicians.
I have great respect for him and his work and strongly recommend him without any reservation.
Mack Bandler, MD
We engaged Dr. Lange to help us with our management development, negotiation, and mediation programs. Dr. Lange's work included curriculum design, facilitation, staff training, and program evaluation. In addition, he also consulted with me regarding organizational development issues. He contributed valuable design ideas for interventions as well as other value-added learning-oriented services too numerous to note. In short, Dr. Lange served as a knowledge booster for me, my team, the managers and supervisors in our organization, and Asante at large.
The positive impact is too great to calculate and will be felt for years to come.
Also important to understand is not just what Dr. Lange does but how he does it. I very much appreciate working with him, as he understands and values the importance of organizational culture and communication in teaching, learning, and leadership. It is evident in his style and manner.
Working with him is a learning experience.
Lynda Goldman, EdD, former Senior Vice President of Human Resources and Organization Development, Asante Health Systems
Dr. Lange has provided consultative services for Providence Medford Medical Center's Rehabilitation Department for five years. I initially contacted Dr. Lange for assistance with a group of employees who were disgruntled with their supervisor. . . .
The end result was a more cohesive and collaborative team that now functions at peak efficiency.
. . . On two occasions, I have enlisted Jon's help in dealing with specific individuals who were in conflict with each other.
Again, the mediation process was fast and effective.
. . . Jon conducted workshops . . . provided communication skills training . . . has a broad base of knowledge and is highly skilled as an organization development consultant. . . . I have found him flexible and easy to work with. . . . The staff enjoy his fast-paced presentations and feel it is time well-spent. I have personally benefited from his consulting expertise. At Providence,
the Rehabilitation Department is now considered to be the most progressive and successful department. I credit Dr. Lange
with giving us functional knowledge and techniques to help us obtain our success.
Kim Barnes, former Director, Rehabilitation Patient Care Services, Providence Medford Medical Center
Private Industry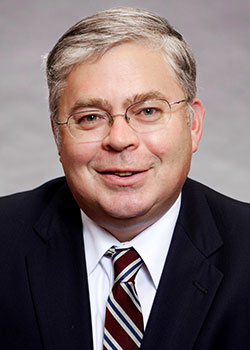 I have worked with Jon Lange on a variety of challenging projects over the years where
he has successfully helped people from a wide range of views and interests tackle 'gnarly' issues
so they could map solutions built on knowledge, understanding, and shared trust.
William Thorndike Jr., President, Medford Fabrication
Over a period of three years, Jon has consulted with us . . . to improve five characteristics that have been shown to make a place great to work for: pride, teamwork, fairness, respect, and credibility. . . . We use a pretty sophisticated measurement system, regularly assessing how we are doing . . . comparing our scores to other, similar organizations all over the country, always looking to improve. Jon helped target our efforts. He assisted managers and foremen in learning about what their people needed and what they could do.
He regularly provided sound, expert advice. He acted as an executive coach for one of our top people, and the results were dramatic; this person became a much better manager and was much better-received after a number of coaching sessions with Jon. . . . Jon helped us reach our goals.
He did this in a challenging situation—with a group of people, including Teamster Union members, many of whom were participating in these kinds of efforts for the first time. . . . I
highly recommend
his consulting services.
Dale Lininger, former Senior Vice President/General Manager, LTM/Knife River
He has never failed to satisfy our requirements. . . . We learned how to turn conflict into opportunity. . . .
He is quick to discern where the sensitivities are in an organization
and will carefully and purposefully find the common ground on which to lay a foundation for growth and unity. . . .
Our organization as a whole is more unified, and communication is much more open and constructive than it has ever been.
Linda Teshima, former Vice President of Administration, Kathrein
Jon presented to our organization's Human Resource professionals during an educational retreat. Jon got instant 'buy-in' from our group. . . . We found Jon's presentation style very open and relaxed, but most definitely he is an expert in his field.
Everyone agreed it was a very worthwhile session
and that we could apply the principles he taught us.
Tamara Nordin, Vice President of Human Resources, Pacific Retirement Services
Dr. Lange developed a one-day course in effective negotiating . . . taught by our instructors in Seattle, Detroit, and Washington, DC.
Participants complete the course with increased knowledge and ability and increased confidence
in themselves as negotiators. The course has become a profitable addition. . . .
Dr. Lange consistently receives the highest praise on our evaluation forms.
They praise his knowledge and skills.
R. Blake Emery, Manager, Boeing Computer Services Education and Training Division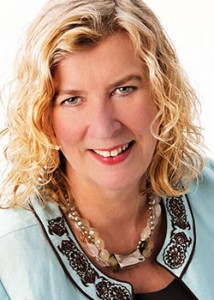 Jon Lange has been our first choice for many years as a facilitator/mediator
of numerous community meetings. He specializes in dealing with complicated and controversial issues, constantly seeking clarity and achieving group progress. Jon has facilitated Chamber Community Forums on issues of water, transportation, and forest management. He effectively led a very long group process on creating an Economic Development Strategy for the city. Jon is not only professional, but he has a
friendly, outgoing manner that puts people at ease when discussing difficult topics
—an asset to anyone wishing to move forward.
Sandra Slattery, Executive Director, Ashland Chamber of Commerce
I worked with Jon Lange on the Bear Creek Corporation Management Development Program. Jon was selected for our training program after we researched and interviewed trainers from San Francisco to Portland. Jon's enthusiasm, commitment, and ability were qualities that caused him to stand out over others.
We have been very pleased with the program . . . Jon is positive and motivational.
He has been diligent in following up . . . to make
lasting behavioral changes. I have enjoyed working with Jon and have a great deal of respect for his abilities.
Glenda Goodrich, former Training and Development Specialist, Human Resources, Bear Creek Corporation
Nonprofit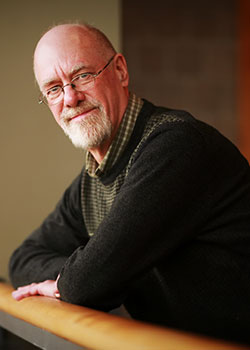 Jon has worked with the Oregon Shakespeare Festival for the last three years and played an instrumental role in the development of new methods and styles of communication at the Festival. . . .
Throughout the time I have worked with Jon, I have found him to be insightful, knowledgeable, and thoughtful. . . . The work Jon did has been a vital factor in the significant improvement . . . throughout all levels of the Festival. . . . As an organization and as individuals, we are much stronger for Jon's efforts.
Paul Nicholson, retired Executive Director, Oregon Shakespeare Festival
Your dedication to AIFF and expert facilitation were instrumental throughout this process [strategic planning]. Put simply:
we could not have done it without you. . . . You deftly guided us
through each exercise, from completing a SWOT analysis to revising our mission and vision to identifying and prioritizing discrete goals and distilling hundreds of action items. . . . You led us in building an
achievable
plan and helped us to position it in a framework that could be supported by board
and
staff. This strong foundation surely will be the cornerstone for our success in achieving our growth objectives over the next three years.
Anne Ashbey-Pierotti, former Chair of the Board, Executive Director, ashland independent film festival
I found him to be a
true professional: easy to work with, thoughtful, knowledgeable, insightful, and with an excellent sense of humor. He was somehow able to walk into a 'hornet's nest' and gently facilitate the working through of some very difficult problems with some very difficult and stubborn personalities.
His dynamic presentation and straightforward skill-building exercises were based on solid, proven ideas, and yet no one found them academic. While these sessions were highly intense and rigorous, everyone found them interesting, productive, and even entertaining. My boss (who also attended) and staff of eight were as impressed as I was. . . . Jon provided us with
lasting skills and ideas.
Needless to say, we all agree the endeavor was well worth the time and money.
Ellen Dressler Bloch, Director of Communications, Oregon Public Broadcasting, Portland
Government
Jon Lange proved to be the
perfect partner
for our strategic plan. Jon's guidance throughout this complicated process was
invaluable
. Jon is very
easy to work with, friendly, professional, and engaging
.
Tighe O'Meara, Chief of Police, Ashland, OR
You were a
wonderful facilitator
. For our group, you were
just the right balance
between 'we need to move on' and 'tell me everything you have.' You successfully balanced the need to
understand the nuances
of what we do with
honoring our budgetary constraints
.
Kelly Madding, City Administrator (former), Ashland, OR
You are a
fine facilitator
. You have a really nice touch.
Dave Frohnmayer, former Oregon House of Representatives and Oregon State Attorney General; President Emeritus of the University of Oregon; Board of Directors, American Academy of Arts and Sciences
On behalf of the Josephine County Court, I would like to thank you . . . for assisting the judges develop a set of agreements to improve the management of the court. . . .
They accomplished more than anticipated. This was due, in large part, because of your involvement
in the process. . . . The judges thought your involvement was very beneficial to achieving their goals.
Gary Brandt, Trial Court Administrator, Circuit Court of Josephine County
Jon facilitated a goal-setting session with the Ashland City Council. The Council was skeptical going into the session that they could find agreement. Jon was
thoughtful, patient, and thorough.
With his help, they developed a common agenda, which focused their work for over 18 months. He created an environment that allowed for a healthy, thoughtful, and productive conversation.
Martha Bennett, former City Administrator, City of Ashland
The process was a success. . . . [It] will make a difference for us in the future. You came in fast, figured us out, and did an extremely efficient 'intervention.'
I don't know anyone who could have done it better.
Howard Hunter, former Cascade Siskiyou National Monument Assistant Manager, Bureau of Land Management
Members of the team (and their constituents) appreciate his organizing abilities and guidance as well as his process knowledge and insight into the 'human condition.' In addition,
they appreciate his deft style and his ability to intervene when necessary
and yet allow us to move forward on our own when we're able.
Debra Whitall, Coordinator, Collaboration Assistance Team (five federal agencies based in Washington, DC)
It has been my pleasure to work with Dr. Lange on several projects
over the last few years,
including, most recently, our highly successful strategic planning process.
These projects
involved facilitating a process involving multiple stakeholders addressing significantly complex issues.
Dr. Lange's commitment to his preparatory work prior to the projects created an environment that was
not only effective in producing a quality product but an efficient use of everyone's time.
Dr. Lange has the ability to grasp the core of issues and build a solid foundation necessary to meet a challenging subject.
John Karns, Fire Chief, Ashland Fire and Rescue
I want to thank you for the
excellent job
as facilitator of our retreat. I especially appreciated your ability as a mediator when some discussions became heated. . . . The staff has been using the plan you helped them create. Thank you for your caring and expertise. I will highly recommend you as a mediator.
Loretta Livaudais, Child Development Specialist
As a result of the workshop, county officials have observed an
increased level of cooperation and communication between individuals at the management level.
Brett Hunter, former Personnel Officer, Josephine County
Education
I first heard of Jon Lange not long after I arrived at SOU when I was seeking someone to facilitate the development of a new strategic plan for SOU. Jon came
highly recommended
and did not disappoint. He managed a two-year, multi-pronged process that required extensive data-gathering, facilitation, and writing. He worked with dozens of groups across the entire campus. I
could not have been more pleased
with the outcome. Since that time, I have asked Jon to facilitate dozens of
complicated or delicate
projects or meetings, including—once again—the entire campus, as well as specifically with my Board, my Cabinet, and members of the Southern Oregon Higher Education Consortium. This is all to say Jon has assisted me with some
highly significant
work products. Jon is
thorough, inclusive, and insightful
. He sees the big picture. He makes
people feel heard
yet can ask
challenging questions
and move things along when it is time. Jon is particularly strong at helping design meeting or retreat agendas in accordance with both the
substantive and relational goals
of the gathering. It is nice that he is also
perceptive, empathic, and easy to work with
. I have come to appreciate him as a person. I
strongly recommend
him.
Linda Schott, President, Southern Oregon University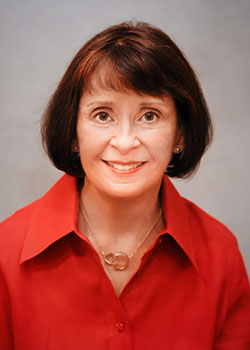 You gave enormous strength and value to our SOU Foundation Retreat. Your skills, intelligence, and warmth gave us first-class facilitation.
Thank you.
Elisabeth Zinser, PhD, former President, Southern Oregon University
Thank you for the excellent way you conducted our board retreat. Your gentle but direct manner and the exercises you led us through were
highly successful and have had a lasting impact.
Louise Thompson, Board of Trustees, College of the Siskiyous
Presentations
I've heard a good many speakers over the years and have personally become very discriminating in speaking ability, and I have to say that Jonathan is
one of the very best I've heard.
He is very lively and enthusiastic about his subject matter, and
he has that wonderful ability to hold his audience in rapt attention.
He knows his subject matter and is extremely articulate and engaging. . . . The audience said, 'We have to have this man back again!'
Robert L. Larson, former Pastor, Ascension Lutheran Church
Thank you for the interesting and inspiring speech you presented. I appreciate the research you did into our program personalizing your speech. Your talk was informative, humorous, enthusiastic, and motivational. You played a very important part in summing up our program, ending it on a
high, first-class, quality
conclusion.
Carol McDermott, former General Manager, Chamber of Medford/Jackson County
We very much enjoyed as well as appreciated your presentation to our group. What delighted me, as arranger of the program, was the
lucidity and 'brightness'
of your presentation. You gave us
ideas we could use.
Alice Rutter, Women's Entrepreneurs of Oregon
On behalf of our entire organization . . . thank you. . . . The immediate feedback was that
what you provided will be a big help
to each in getting started with the negotiation process.
Larry Kahn, Executive Director, Help Now
That was a
classy
speech you gave . . . superbly delivered . . . thought-provoking. Thank you again.
Herman Schmeling, Professor Emeritus, Southern Oregon University